How to Organize your Classroom to go Back to School
One of the things that can really save you a lot of time when it comes time to get your classroom ready to go back-to-school in the "fall", is having well organized and thought out physical spaces.
When we're working on optimizing a space, we like to sit in that space for a while observing it. Thinking through how the space is used. What are its challenges or bottlenecks? What are its strengths? How can we design it so that it not only works well but inspires learning and creativity? The physical space in your classroom is so important! It can be the difference between you and your students feeling calm, focused, and inspired or feeling overwhelmed, stressed, and chaotic.
Get Inspired
Hop on Pinterest and take a look. Look at classrooms. Look at homes. Look at commercial spaces like spas and hotels. Gather all of the spaces that you find that help you feel calm, focused, and inspired. What do they have in common?
There's a good chance that they're all well pulled together spaces without clutter. There aren't a million posters hanging on the wall. There aren't stacks of papers on every surface. They don't have every color in the rainbow competing for your attention. Chances are what you will find is that each space has a central color scheme and everything has a place - a home. Things are much more likely to get put away when they have a designated space to call home. So, use those ideas and think about what you need to keep in a particular space and make sure that each of those items has a designated space within it.
Map it Out
Now is the perfect time to start thinking about how you would like your room to look and feel for next school year. When you have an idea in mind, sketch it out or use an app like Interior Design for iPad by Black Mana Studios. Anna loves using it to create floor plans and design spaces.
***Bonus: You can turn in that new floor plan as a part of your end of year checkout so it's set up for next year! Yay! Checking that off the list now!***
Get to Work
Once you have a plan, have your kids help you! (You may even want to ask them for their opinions as far as what works well in different spaces and what could be improved.) Chances are your students will be more than happy to help you rearrange things, clean, and organize.
Have your students help you organize your classroom library because if it's anything like our books have moved around a bit since the beginning of the school year. Whether it is organized by reading level or subject, we like to use clear-to-understand labels on the back cover of our books that match the tub or shelf where they belong. This makes it easier for students to keep the library organized throughout the year. Have a few volunteers check to make sure that each book is where it belongs and that they are all facing the right direction. We usually do this about a week or two before the last day and when it's finished, we close our libraries for the year. 😞/🙂
You can also have your students help you straighten your math manipulatives, any classroom games, and classroom supplies. Take a look around your room and see what else your students can help you with. These are great tasks for early finishers!
Need some more inspiration?
Here are a few items we have loved and used to organize our classrooms!
Book Bins for the Library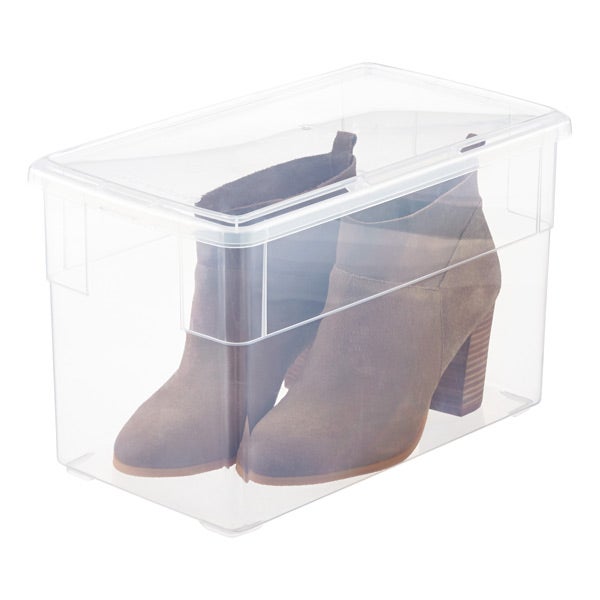 *** Hint: Keep the lids for later - you never know when you'll decide to repurpose the bins in another part of your classroom and want to be able to stack them
Student Book Bins (Drawers)
These drawers will fit most picture books. I had the students put the few that didn't fit on top - just need to cut off the tabs that hold the drawers in place and add labels to your drawers (hint: put them on the inside and they'll last a lot longer) and you're ready to go!
Hanging File Organizer
Great for storing student files and makes an adorable sub tub!